Company Profile
Grand Sapphire Infratech Private Limited (hereinafter "GSIPL"), is a New Delhi based company registered with Registrar of Companies, National Capital Territory of Delhi and Haryana vide Company Identification Number U70200DL2009PTC192882 on 6th day of August, 2009.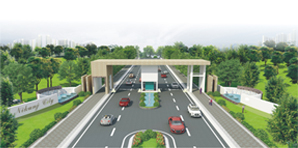 GSIPL is currently developing an Integrated Township project named Nikunj city & Nikunj Garden NH-8 Rajasthan & Nikunj City has been included in the National Capital Region and serves a major role in steeply developing Shahjahanpur-Neemrana-Behror (S-N-B) belt. The total project is expected to span an area of over 50.00 acres and will be executed over multiple phases. The Company has already acquired about 32.0 acres of land.
GSIPL has already obtained clearances for the above-mentioned from different Government bodies involved for its first-phase of about 7.19 acres. The company is planning to build Apartments Villa's, Builds up Floors & Plots in this phase and details for the same will be furnished as required. The total cost of the project is about INR 40.00 crores.
GSIPL firmly supports the concept of eco-friendly living and plans to implement the same across it's various projects.
Vision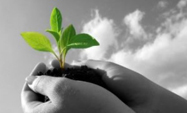 The Company has a vision to develop neighbourhoodsthat strengthen community, provide a healthier quality of life and restore nature with a 60% ecological footprint reduction. The neighbourhood will address current nationwide lifestyle challenges of power and water supply which will include both traditional and modern methods of water conservation and harvesting. The development will also make use of Solar PV technology for lighting common areas of each development.
Chairman Message & CEO Message
Puneet Aggarwal, Chairman & Managing Director

With experience of more than 15 years in the Real Estate business, he has the vision to make this company a well renowned global name.Serving Grand Sapphire Group as the Chairman & Managing Director, his ideology is to build dream townships in India and other neighbouring countries where people could live happily and with brotherhood.He has left no stone unturned in bringing the best to the customers who has strong faith on our quality and services.